Doing Critical GIS is a pre-AAG workshop to be held Monday, April 1st and Tuesday, April 2nd, 2019 at Red Emma's Worker Cooperative Coffeehouse and Bookstore in Baltimore, Maryland.
This workshop is spurred by, and will seek to address, the following questions: What does doing critical GIS actually look like? What should it look like? How can doing critical GIS serve as a means of advancing social and spatial justice?
In this two-day workshop, we hope to bring together scholars and community activists to explore the multiple, sometimes competing, understandings of what it means to actually do critical GIS. To be held in Baltimore, Maryland in the days preceding the annual meetings of the AAG in Washington, DC, this workshop will attempt to look beyond mapping as simply a means to the "empirical investigation of the social conditions in the ghettos", as David Harvey suggested in his explorations of inequality in Baltimore in the 1970s. Through this workshop, we seek to build greater connections between critical GIS and theories and methods draw from feminist geographies, Black geographies, and community geography in order to not only better understand notions of expertise and the exclusionary processes of geospatial data collection and map-making, but also to actively challenge them through an alternative praxis for community-based critical GIS.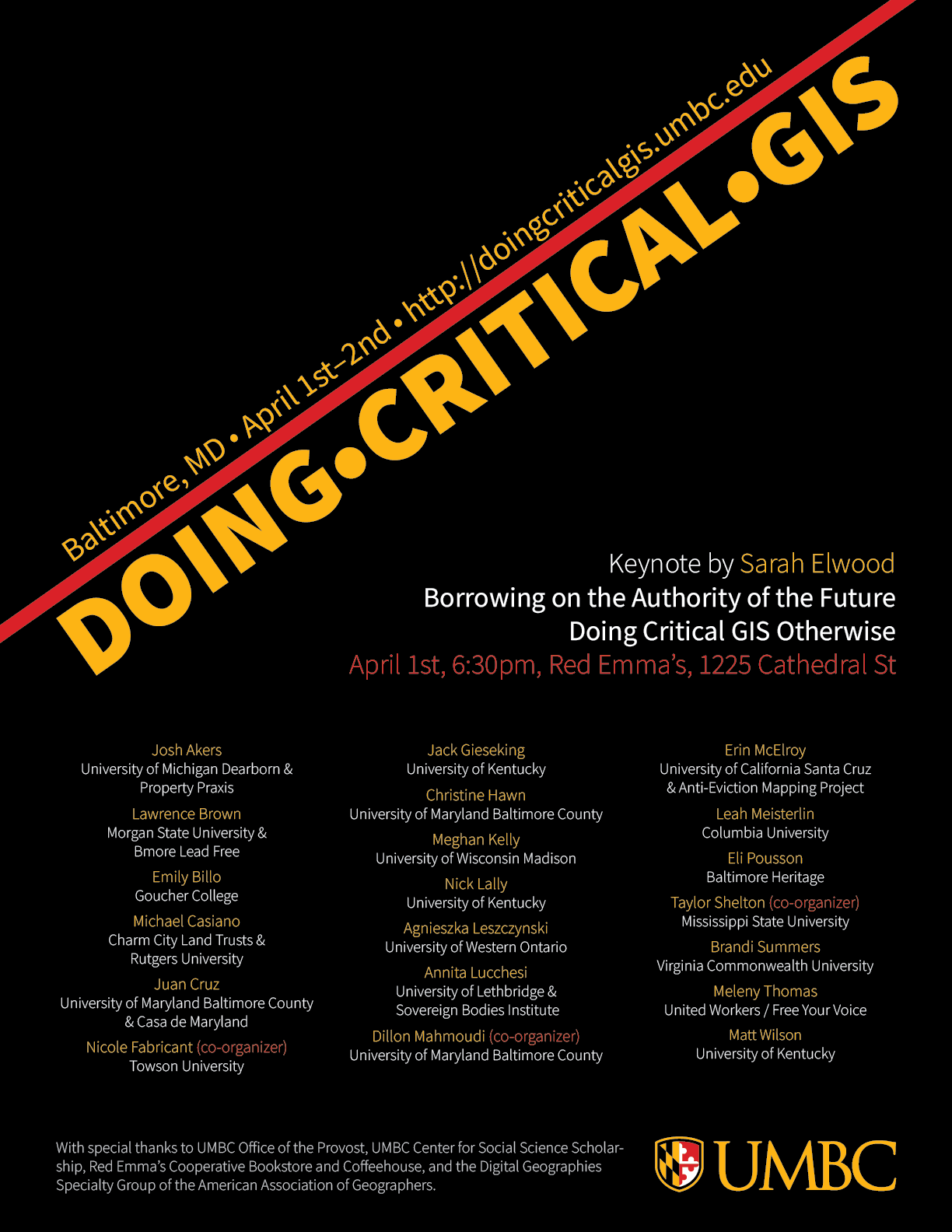 Funding and Sponsorship
Funding generously comes from:
The events are sponsored by:
Workshop Content
PAR In Baltimore (PDF)
Baltimore Economic Development & Neighborhood Redevelopment Projects (PDF)